Vice President Chen Hongbo Attends Strategic Alliance for Torch Internationalization ConferencePrint
Post Time:2012-10-18来源:
The annual conference of Strategic Alliance for Torch Internationalization(SATI) hosted by Torch Center, Chinese Ministry of Science and Technology (MOST) in Xi'an City, Shaanxi Province on October 12, 2012. About 50 leaders from Governments, Chinese high-Tech development Zones, University Science Parks and National Incubators attended this conference.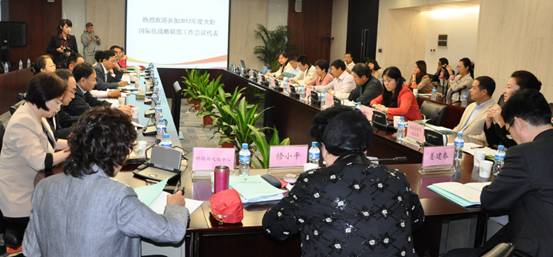 TusPark Co., Ltd. Senior Vice President Chen Hongbo was invited to attend the conference. During his presentation, Mr. Chen Hongbo made a comprehensive introduction about how they have improved brand influence and reputation of Tsinghua University Science Park (TusPark) in society and their practice, management and experience to create the first-class internationalized park in over ten years. TusPark representatives attended the International Association of Science Parks (IASP) annual and areas conferences and also made presentations on these conferences. As invited trainers, TusPark representatives trained many new members of IASP about definition of Science Park, its function and operation.
VP Chen Hongbo stated that "If you want to create a world class science park, you must first win the brand awareness and reputation from other science parks around the world." His brief but excellent speech won a big round of applause from audiences. Besides this, Mr. Chen Hongbo also introduced IASP and its China Office to attendees.
TusPark is the only University Science Park member of SATI. Last year, Torch Center, MOST held the exhibition of its the 20th anniversary, TusPark is the only University Science Park was invited to attend Torch Center celebration.
SATI is an Alliance joined mainly by government running incubators, high-tech development zones and related governments. 1-2 conference will be hosted by members in different city each year to discuss and share their experiences and ideas about how to strength international exchanges and cooperation, and create good software and hardware environments for Chinese enterprises and other topics that members are interested in.