Tus-UK IoT Accelerator Program Launches the "Eastern Journey" of the UK IoT EnterprisesPrint
Post Time:2018-03-30来源:TusHoldings
On March 29th, the roadshow of Chinese and UK IoT enterprises from the Tus-UK IoT Accelerator Program (Beijing Stop) was held in TusPark. 7 UK enterprises standing out from the first international Demo Day of the TusPark (Newcastle) and 5 enterprises selected by TusStar gave wonderful roadshows in succession and exchanged with the representatives of the investment organisations. HOU Yun, Deputy Director of Zhongguancun Administrative Committee, ZHANG Jinsheng, Vice President of TusHoldings and Chairman of TusStar, Jean-François Verdi, Innovation Director of Innovate UK, YANG Ming, President of Tus-S&T Service Group and LIN Zhuocun, President of the UK Branch of Tus-S&T Service Group attended the roadshow.
HOU Yun expressed in his speech, "In recent years, the global flow of technological resources and innovative elements has accelerated, and Zhongguancun has given priority to the encouragement of international scientific research cooperation and joint building of international scientific research platforms and parks. The UK is excellent in intrinsic advantages for innovation and has cultivated a large number of competitive innovation-based enterprises, and there is great potential for cooperation and development for Zhongguancun enterprises and the UK enterprises. In the future, Zhongguancun will make continuous and great effort to support the development of the enterprises, promote internationalization, and give full play to Zhongguancun's pivotal role in the global innovation network."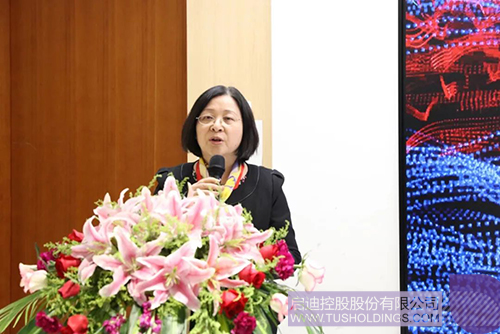 HOU Yun, Deputy Director of Zhongguancun Administrative Committee, Delivered a Speech
ZHANG Jinsheng pointed out that the TusPark, operated and managed by TusHoldings, is one of the important carriers of Zhongguancun innovation and entrepreneurship. Since 1994, it has been committed to serving the development of entrepreneurship and innovation enterprises, and promoting the transformation of scientific and technological achievements, and the exchange of innovation talents. At present, TusHoldings has established a number of innovation carriers in Italy, the UK, and the US, and this is an important measure of TusHoldings to build a global innovation network. In the future, TusHoldings will rely on the "Dual Parks, Dual Incubation Bases, Dual-currency Fund" model to build an international innovation platform and promote the exchange and commencement of international projects.
ZHANG Jinsheng, Vice President of TusHoldings and Chairman of TusStar, Delivered a Speech
"Innovate UK, as the UK's innovation agency responsible for industrial upgrading, aims to promote the development of innovation and cultivate the people's sense of innovation." Jean-François Verdi systematically introduced the situation of Innovate UK in terms of its origin, development history and investment fields, etc. At the same time, he believed that this activity not only deepened the understanding and trust between the innovation agencies in China and the UK, but also allowed the UK's enterprises to realize the value of TusHoldings in start-up business incubation and growth enterprise support, and to expand their friend circle. He hoped that both sides would continue to deepen cooperation and create more value for the enterprises of the two countries.
Jean-François Verdi, Innovation Director of Innovate UK, Delivered a Speech
On the same day, 12 Chinese and UK enterprises in the fields of Internet of Things products, medical technology, transportation management, education innovation technology, new energy technology, etc., including Orxa Grid, WifiPlug, Beiye Technology and CherubiMind, launched wonderful roadshows with respect to product advantages, operating models, future planning, etc., attracting nearly 100 investors and entrepreneurs from TusPark Ventures, THG Ventures, HEAVEN-SENT Capital Management Group, UNIS Investment and CSC Group and so on.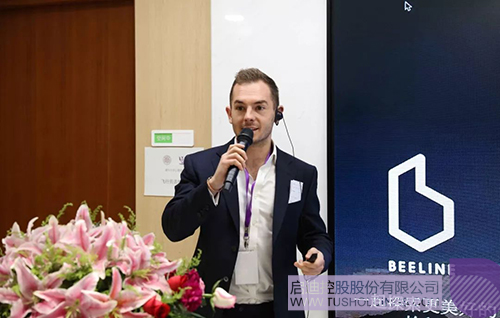 Representative from RoadShow Companies
In the past three days, the IoT Accelerator Program (Beijing Stop) also organized related training on innovation service system, intellectual property protection, interpretation of tax policies, etc. Hebert CHEN, COO of TusHoldings, also gave a speech named "Advantages and Challenges of China's Innovation Ecosystem and Science Parks" on the first day of the activity, sharing with the UK's companies the development conditions of China's innovation and the innovation ecology of TusHoldings. At the same time, special matching was arranged for the Chinese and the UK's companies, and the companies from both countries expressed that they had benefited a lot from it.
The Journey in China of the Tus-UK IoT Accelerator, organized by the UK Branch of Tus-S&T Service Group and vigorously supported by the UK government's Innovate UK, will last for a total of 3 weeks. The activity starts in Beijing and will arrive in Qingdao and Shenzhen next month. The project will also continue to organize training and exchanges on the policies, markets, intellectual property rights, investment and financing and other contents in China, and conduct in-depth exchanges with the local governments, entrepreneurs and investors in Qingdao and Shenzhen, which have a strong industrial foundation and great innovation vitality, so as to explore the possibilities and models of landing of the UK's industries in China.
The first batch of enterprises settled in the Tus-UK IoT Accelerator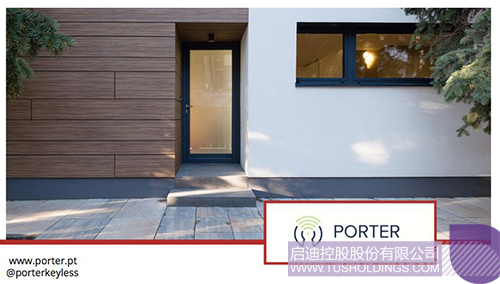 Porter provides keyless intelligent system digital service platforms, whose application scenarios include entry and exit in personal daily life, corporate access control, building central authority management, security, vehicle access control, etc. Porter is capable to integrate products with different manufacturers, different quantities and different application scenarios. Compared with Honeywell, Kisi, Assa Abloy, August, Danalock and other famous access control hardware and smart key manufacturers, Porter's platform is featured by versatility, easy expandability and convenient application.
https://www.medicsen.com/en/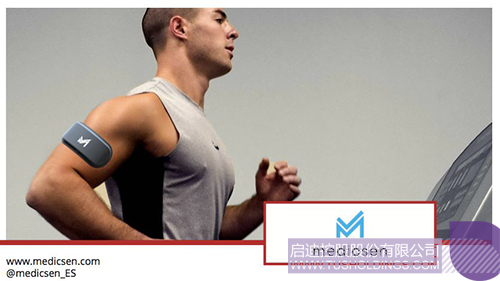 Medicsen透过血糖侦测,为糖尿病人提供饮食和生活习惯建议,且通过手机应用程序和药贴,按血糖水平自动释放胰岛素。产品可以与第三方可穿戴硬件配合,通过Medicsen云平台综合管理病人的血糖水平,且系统中的药贴不需要针刺。
Medicsen provides dietary and lifestyle advice for diabetics through blood glucose monitoring. With the mobile apps and adhesive plasters, insulin can be released automatically according to the blood glucose levels of the diabetics. The products can work with third-party wearable hardware to manage the patients' blood glucose levels comprehensively through the Medicsen cloud platform, and the adhesive plasters in the system do not require acupuncture.
SimplifAI
www.simplifaisystems.com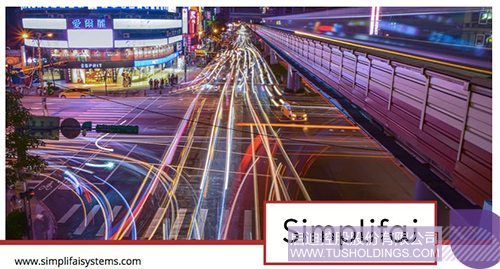 As a joint venture established by KAM Futures and the University of Huddersfield, SimpliAI is mainly engaged in providing intelligent traffic solutions for cities in combination with artificial intelligence. The company's integrated solution platform can quickly analyze the traffic conditions and provide traffic management and diversion solutions through access to the urban traffic management systems, so as to replace conventional traffic light time settings and road speed limits. The system has already been on trial in Manchester.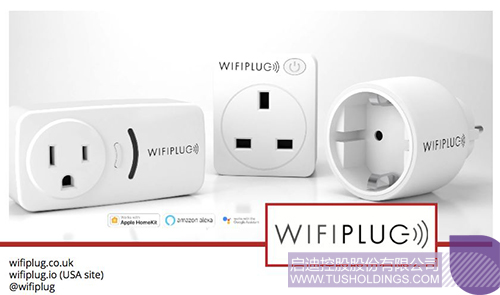 As a smart home company in the UK, WifiPlug is engaged in the development of intelligent hardware. WifiPlug has cooperated with Apple, Amazon, Google and other organizations in product development. The smart sockets and related applications developed by it allow users to remotely control light switches and other devices. The WifiPlug artificial intelligence platform can calculate energy consumption in the house and help users save energy. The company's product sales in the UK reached up to 50,000 pieces.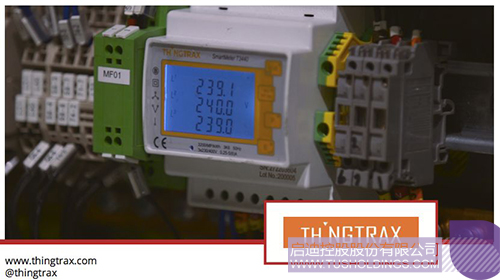 ThingTrax provides industrial enterprises with Software-as-a-Service (SaaS) solutions and plug-and-play machine optimization analysis devices, which track, capture and analyze data from machines and operators for the manufacturing industry, and provide operable business analysis in real time. The solutions can help manufacturers reduce their unplanned downtime through effective preventative maintenance, and greatly improve their operational efficiency to achieve a competitive advantage.
The IoT sensors developed by Oxra Grid can be installed on the main power grids, transformer stations and various sub-grid lines. Such sensors diagnose fault through the cloud platform and provide grid efficiency improvement plans, so as to reduce grid energy losses effectively and improve grid efficiency. The solution has already been applied in the Indian market.
https://skriware.com/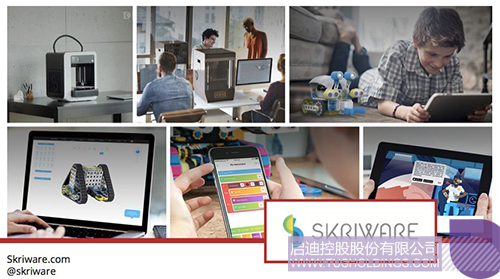 As a Polish-Swedish start-up business, Skriware has created a fully integrated educational ecosystem, composed of an intuitive, easy-to-use 3D printer, an online 3D model library, a virtual 3D playground and an e-learning platform. The company's goal is to help students develop their interdisciplinary skills by designing, constructing and programming robots.
In 2017, Skriware launched a new program in cooperation with Dartmouth College, aiming to further encourage the development of the STEAM (Science, Technology, Engineering, Art and Mathematics) skills. The program is expected to begin implementation by the end of this year, and the participants will acquire the skills required for future work. The core of the project is an e-learning platform, through which the users can upload the robot models previously designed by them, print them out with a Skriware 3D printer, and use a dedicated APP to control and program these robot models.
https://studyatlas.com/
Based in Newcastle, UK, StudyAtlas mainly provides one-stop solutions for international students studying abroad, including assistance with application for university programs and life adaptation guidance before and after landing abroad. The software developed by StudyAtlas can help students achieve living transfer from one country to another through mobile terminals, other third-party software systems and related IoT technologies. Through cooperation with different universities, a major function of the system is that the students can apply for different courses in different universities through the platform, thus eliminating the need to find offline college agents and the tedious steps of repeated entry of the same application information in the application system of different universities. Since the operation of the system six months ago, about 10% of the UK's universities have signed up with StudyAtlas, and satisfied social and economic benefits have been received.