TusPark Newcastle Creates the Largest UK-China Innovation Network with BarclaysPrint
Post Time:2019-01-25来源:TusHoldings
January 24, 2019,TUS UK has launched a new partnership with Barclays bank that would create the largest UK-China innovation network.
TusPark Newcastle, TUS Holding's presence in North-East England, becomes the location of TusPark-Barclays Eagle Lab, and an integral part of the Barclays business support network.
Located at Grainger Street, Newcastle upon Tyne, TusPark-Barclays Eagle Lab will provide onsite resources to offer entrepreneurs advice on how to grow their business, from access to funding, to mentoring and events. The Lab will also feature a 'Maker Space', an in-house workshop with technologies such as digital fabrication, 3D printing and laser cutting, giving businesses access to the tools they need for rapid prototyping.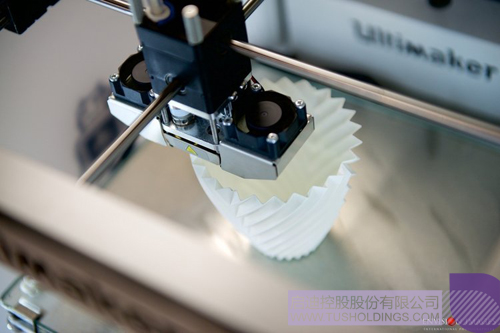 All members of TusPark Newcastle Eagle Lab will be connected to TusPark's global innovation ecosystem – the largest in China – enabling high-growth enterprises in both locations to deepen relationships and collaborate across the world.
TusPark is the largest science park operator in the world. It was originally formed by Tsinghua University to help incubate and develop tech entrepreneurs. Apart from operating its science parks, it is also a major investor and source of smart money. It has also incubated over 6000 start-ups on its premises of which 70 have gone on to become listed companies. TusPark Newcastle is one of the TUS presences in the UK and is positioned to help UK start-ups access the Chinese market through its unique innovation ecosystem. [Read more: IoT, TORC and TusStar].
Eagle Labs is the largest co-working, collaboration and incubator networks for start-ups and scale- ups in the UK. The Newcastle opening marks the twenty-second location in Barclays' Eagle Lab network, and comes after success in other cities such as Liverpool and Manchester.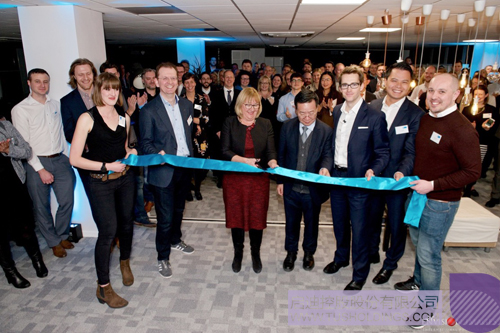 The launch of the Newcastle site follows the creation in 2018 of a new business unit at Barclays called Barclays UK (BUK) Ventures. BUK Ventures has an independent mandate to deliver new customer experiences at pace and scale – ultimately driving growth for communities, businesses and Barclays – and is responsible for growing the Eagle Lab network.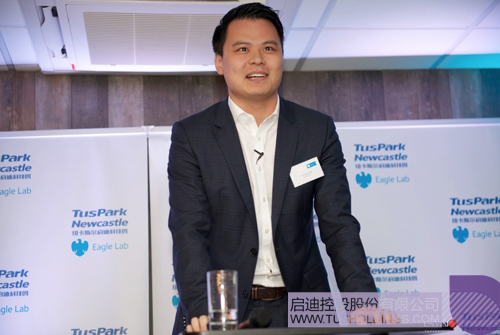 Dr Yunming Shao, Vice President of TusPark Holdings UK said: "We were drawn to the North East's diverse strengths and cherish the opportunity to work alongside Barclays to amplify the efforts of Newcastle entrepreneurs. TusPark Newcastle Eagle Lab will support the rapid scaling up of tech start-ups nationally and internationally, through the largest UK-China incubator network that this Lab will connect its members to."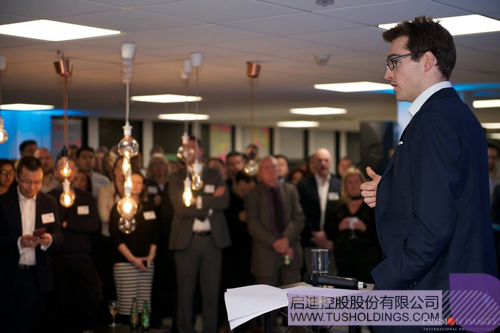 Andrew Lawrence, Barclays Head of SME in the North East said: "We're really pleased to be partnering with Tuspark and this launch will further our investment in the North East's entrepreneurs. The city's businesses are hungry for flexible workspace and we want to help local entrepreneurs to win the 'champions league' of growth and job creation. Newcastle is famous for its culture, buildings and people, and has long been at the forefront of industry. Technology is transforming the speed at which start-ups can grow and scale. Simply having access to a 3D printer can now help people turn a clever idea into a business success overnight, and by providing practical resources alongside our financial expertise we intend to help people succeed. The TusPark Newcastle Eagle Lab will take our relationship with local entrepreneurs one step further, providing them with access to our specialist high growth team and giving them the tools and resources that will help them accelerate growth."