Itochu Visits TusHoldings to Promote the Further Cooperation Between the Two PartiesPrint
Post Time:2019-08-30来源:TusHoldings
On August 29, led by Mr. Tokuiciro Yoshimura, Vice President of East Asia Division (South China Representative) of Itochu Corporation (hereinafter referred to as "Itochu") and Managing Director of Itochu Hong Kong, a delegation composed of staff from Hong Kong and Japan paid a visit to TusHoldings, so as to promote the further cooperation between the two parties. ZHAO Dong, Executive Vice President of TusHoldings, CHENG Boyun, Board Chairman of Tus Triple Helix Fund Management Co., Ltd., and other corporate leaders received the delegation and had a symposium with them.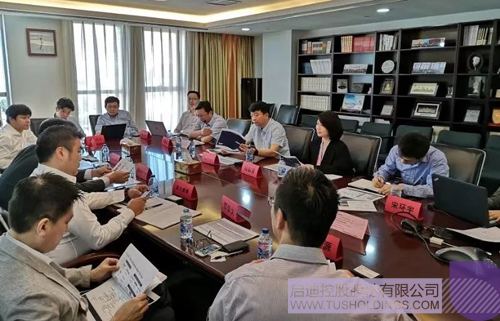 During the symposium, ZHAO Dong and Tokuiciro Yoshimura introduced the current development of TusHoldings and Itochu respectively. ZHAO Dong emphasized TusHoldings' "triple helix theory" and concept of ecological layout. Through investment in incubators, science parks and industrial chains and in-depth cooperation with universities, enterprises and the government, TusHoldings provides comprehensive services for early projects of hi-tech companies, and builds an overall industrial development ecosystem. According to Tokuiciro Yoshimura, as one of the most friendly Japanese companies, Itochu has become Japan's largest trading company after more than 100 years of development, engaged in trade activities in such fields as fiber, machinery, metals, energy, chemicals, grain, oil, food, living materials, housing, communication and finance, with a strong economic strength and various resource channels.

The two parties believe that TusHoldings and Itochu have a good cooperation foundation and broad cooperation space. In the future, they will focus on cooperation in artificial intelligence, financial technology, intelligent manufacturing, new energy and other sectors, give full play to the advantages of industrial clusters in the global innovation network of TusHoldings, jointly support the growth of hi-tech companies in conjunction with Itochu's global business network, facilitate the technical exchanges between Japan and China, and promote the synergistic development of TusHoldings and Itochu.

Tus Triple Helix will work out a specific plan on the cooperation with ITOCHU to promote the implementation of relevant cooperation. LIU Xueliang, Deputy General Manager of TusStar, and other corporate leaders attended the above symposium.