British Media's Focus: Financial Technology Giant XE's First Regional Headquarters Settles in TusPark NewcastlePrint
Post Time:2019-08-23来源:TusHoldings
As reported by The Journal, the first regional headquarters of XE (the world's largest currency exchange platform) settled in TusPark Newcastle. XE is a financial technology company with an annual turnover of $8 billion, known as the "trustworthy global currency exchange platform". With its extensive business scope and large user base, XE has rapidly grown into a world-renowned financial technology giant. XE has attracted the attention of many banks in the UK, which hope to expand the business scope of traditional banking and establish business relations with small and medium-sized enterprises in the UK through their connections with XE.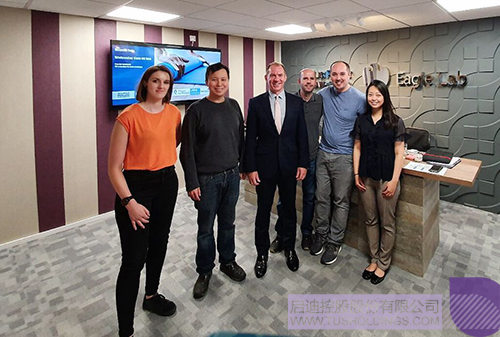 XE's Eastern Region Manager Grant Murrary said, "After taking part in the Founder's Friday and Newcastle Startup Week at Tuspark Newcastle in the UK, I have got the idea of settling in TusPark Newcastle. I am deeply impressed by TusHoldings' innovation ecosystem and innovation community. So settling in TusPark Newcastle is exactly what XE is currently seeking. TusHoldings' rich global innovation ecosystem can bring about predictable growth and development for XE."

Grant also said, "In addition to business expansion, the more important thing is that XE can get in touch with the universities. Settling in TusHoldings provides XE with opportunities to engage with local innovation ecosystems and universities. TusHoldings can help XE establish business relations with many companies, and more importantly, with TusHoldings' global innovation network and the connections with universities, can provide XE with more opportunities to access innovative resources."

"We are very pleased to have the opportunity to cooperate with a powerful and diverse international company in an area with unlimited development prospects. It is hoped that our professional currency platform can provide the companies in TusHoldings' network with professional services, including international payment and foreign exchange risk management."

The regional headquarters in Newcastle is XE's first one apart from its headquarters in Canada and the beginning of XE's business expansion in the north of the UK. Newcastle is an important innovation highland in the north of the UK. And the northeast financial technology community is currently emerging. Some world-class business start-ups and growing companies have taken root here. XE's participation will infuse new strength into the region's financial technology innovation.