TusPark Jiangsu Co-organizes 2019 Italian Global Start-up ProgramPrint
Post Time:2019-09-17来源:TusHoldings
Nanjing Daily News: On September 16, just before the opening of 2019 China (Nanjing) Golden Autumn Economic and Trade Fair, Italian Global Start-up Program 2019 Nanjing Xuzhuang Stop, hosted by Xuanwu District People's Government of Nanjing and Nanjing Science and Technology Bureau, and organized by Xuzhuang High-tech Zone Management Committee and TusPark Jiangsu, was successfully held. Representatives of 11 Italian start-ups from Rome, Milan, Caserta, Catania, Palermo and other cities experienced the ancient charm of Jinling culture, visited the leading companies in Nanjing Xuzhuang High-tech Zone, such as Suning.com and Simcere Precision Med BioScikin, conducted zero-distance matchmaking with the high-quality entrepreneurship platform of Nanjing Xuzhuang High-tech Zone, showed the "Italian Moment" on Xuzhuang Technological Innovation Project Road Show Stage, and communicated with nearly 20 Chinese companies on the spot to seek common development.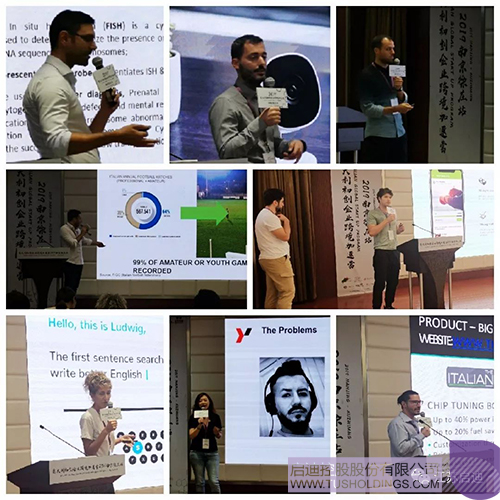 Italian start-up project road show

DING Jianhua, Deputy Inspector of Nanjing Municipal Science and Technology Bureau, presided over the exchange meeting, introducing the innovation-driven core strategy and innovation genes of Nanjing to the Italian project team, and presented data to show Nanjing's transformation into the intersection of global innovation ideas. YAO Xiaohui, Deputy Secretary of the Party Working Committee and Deputy Director of the Management Committee of Nanjing Xuzhuang High-tech Zone, welcomed the Italian entrepreneurs with the innovation achievements to take root, blossom and bear fruits in the fertile soil of Xuzhuang, Xuanwu District. According to him, Xuzhuang High-tech Zone will provide more excellent services to attract more outstanding overseas innovation and entrepreneurship teams to Xuzhuang to pursue and realize their dreams. Xuzhuang High-tech Zone in Nanjing, Jiangsu, which takes the core area (Xuzhuang Software Park) as the head, and five sub-parks (i.e. Tiebei Hongshan New Town, Southeast University·Nanjing Design Town, Zhujiang Road Urban "Silicon Lane", Xuanwu Science and Technology Finance Park, Science and Technology Innovation Park of Nanjing University of Science and Technology) as the backbone, has formed the urban high-tech park development pattern of "One Area, Five Sub-parks" as the main front and new engine for the high-quality development of Xuanwu.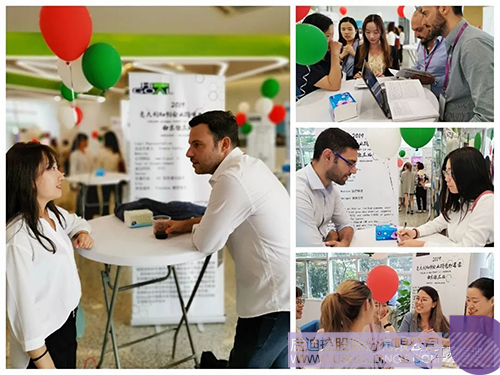 Considering the upcoming 50th anniversary of the establishment of diplomatic relations between China and Italy, the Italian Ministry of Economic Development launched the Italian Global Start-up Program as a positive response and innovative practice to the strategic framework for multi-faceted and in-depth cooperation reached by the leaders of China and Italy in March 2019. The Italian Trade Commission is responsible for the global implementation of the program, In China, it closely links with outstanding entrepreneurship platforms and high-quality innovation parks in the Yangtze River Delta, such as Nanjing, Shanghai and Hangzhou, and actively promotes Italian start-ups to enhance their international capabilities and expand cross-border business and innovation cooperation. The representatives of the Italian Trade Commission and Wang Zhen, Party Secretary and Deputy Director of Shanghai Science and Technology Entrepreneurship Center, expressed their gratitude to Nanjing, praised the industrial agglomeration and R&D advantages of Xuzhuang High-tech Zone, and recognized TusPark Jiangsu's international cooperation service platform, hoping to help the Chinese and Italian start-ups to grow together through the joint efforts to tap into the innovation and entrepreneurship resources in the Yangtze River Delta region.

Originating from Tsinghua University, after 24 years of innovation, TusHoldings, as the pioneering company and banner company for technological service export in China, has taken the incubators, science parks and science cities as the main forms, and established more than 300 innovation base network nodes in the world, covering more than 60 domestic cities and nearly 20 overseas cities as a paradise for innovation and entrepreneurship as well as settlement and growth of strategic emerging companies and talents. By means of TusHoldings' global innovation and entrepreneurship network, TusPark Jiangsu has established cooperation platforms with the United States, Russia, the United Kingdom, the Netherlands, Italy, South Korea and other countries and regions. It actively responds to the national innovation-driven development strategy and the "Belt and Road Initiative", undertakes the work of China Jiangsu Working Group of International Association of Science Parks and Areas of Innovation, arranges the layout in the Yangtze River Delta Innovation Corridor, constantly promotes regional technological innovation, acts as an important driver of industrial upgrading, builds an international innovation bridge for Nanjing, facilitates Qilin-Netherlands and Xuzhuang-Italy matchmaking, and promotes technological innovation cooperation between Nanjing and "rooting countries".
The 2019 Italian Global Start-up Program opens a new green channel for Sino-Italian cooperation in Nanjing, which takes technological innovation as the main line, and constructs a service chain for achievement presentation and technology matchmaking for domestic and overseas technology-based companies and projects with independent technological achievements and innovative capabilities. This is an innovative practice of Sino-Italian economic and cultural cooperation and exchange, which has a strong impetus to promote the deep integration of international technological innovation achievements and industrialization needs, and to convey and share Nanjing's innovation and development achievements with the world!