WANG Jiwu Meets Director General of IASP and Chairman of the Advisory CommitteePrint
Post Time:2019-12-03来源:Tusholdings
In the morning of December 2, WANG Jiwu met Ebba Lund, Director General of IASP, and Luis Sanz, Chairman of the Advisory Committee, the participants of the project launch meeting of Global Atlas. The two parties fully exchanged views with each other on how to further make closer cooperation and greatly promote the global influence of IASP and TusHoldings through knowledge accumulation and sharing as well as establishment of benchmark parks, etc.
According to WANG Jiwu, IASP has been continuously driving the global scientific and technological innovation exchanges and cooperation to provide a strong international network platform for building a global innovation ecosystem since its inception more than 30 years ago. Currently, with the rise of a new technological revolution and the acceleration of industrial transformation in the world, IASP should take full advantage of its own global technological network resources to discover the rules technological innovation development and to better promote the worldwide innovation cooperation and development between science parks and between enterprises. TusHoldings can provide the rich practical cases for the integration and development of IASP global network resources.
Ebba Lund, Director General of IASP, and Luis Sanz, Chairman of the Advisory Committee, respectively expressed their heartfelt thanks to TusHoldings for the long-term support, and highly agreed upon relevant suggestions from WANG Jiwu on the future development of IASP. And they would actively implement and promote them based on the actual situation of IASP. This Global Atlas is the first step for implementation of relevant suggestions from WANG Jiwu.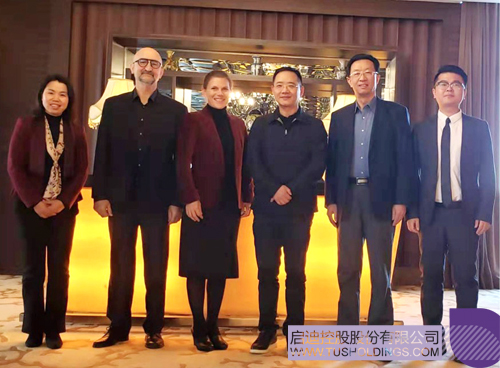 WANG Jiwu, Mr. Luis Sanz (Second from Left), Ms. Ebba Lund (Third from Left), etc.
In the afternoon, Ebba Lund, Director General of IASP, Luis Sanz, Chairman of the Advisory Committee, Mr. Herbert Chen, Vice Chairman of IASP and Executive Vice President of TusHoldings, and innovation startup experts from Sweden, US, Spain, UK and China had an in-dept discussion on the IASP Global Atlas.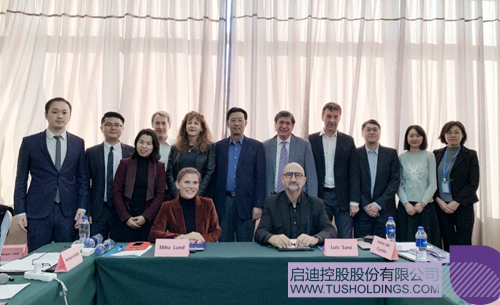 Group Photo of Participants of Working Meeting of IASP global Atlas
At the afternoon meeting, Mr. MO Tan, Director of the International Office of the Torch Center of the MOST, Mr. MOU Rui, Researcher of the Entrepreneurship Research Center of the G20 of Tsinghua University, Ms. YANG Hongmei, Vice President of the Tus-park Innovation Research Institute, Ms. ZHANG Xiuying, Former Deputy Director of the Zhongguancun Haidian Park Management Committee, Mr. YAN Zhenjun, Founder of World Intelligent Incubation Network and Executive Director of Capital Institute of Science and Technology Development Strategy, and Mr. TANG Hao, General Manager of Jiangsu TusPark Innovation Research Institute, respectively proposed their own suggestions and opinions on the research work of IASP Global Atlas from different angles.