TusHoldings' Anti-epidemic Technology Contributes to High-quality Prevention and Control of NCP, as Reported by CCTV NewsPrint
Post Time:2020-03-04来源:Tusholdings
As reported by CCTV News recently, XI Jinping inspected the scientific research of the Academy of Military Medical Sciences and Tsinghua University School of Medicine for the prevention and control of Novel Coronavirus Pneumonia (NCP) as well as the R&D and application of the NCP detection software.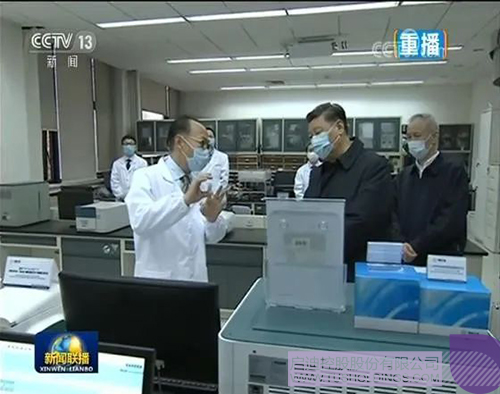 TusStar and Tus-Yulin have respectively invested in the scientific research projects of Professor ZHANG Linqi of Tsinghua University School of Medicine and Academician CHENG Jing, so as to promote the integration of enterprises, universities and research institutes.
The NCP AI digital diagnostic system, developed by Shenzhou Dexin (invested by Tus-S&T Service) in cooperation with Xi'an Jiaotong University, has been quickly launched. Since the product was launched, it has been installed and deployed in more than 50 hospitals in China, including the First Affiliated Hospital of Xi'an Jiaotong University, Wuhan Union Hospital, Beijing 301 Hospital. It has achieved positive results in the diagnosis and quantitative assessment of the evolution of NCP.
In the next step, TusHoldings will leverage the advantages of technology clusters and global networks to integrate its technologies, products and services, and provide assistance in the epidemic prevention and control in key overseas regions while effectively helping to win in the epidemic prevention & control battle in China.