A New Force in TusHoldings' Healthcare Industry: Strategic Shareholding in the World's Leading Vascular Robot Company - RobocathPrint
Post Time:2020-04-30来源:Tusholdings
On April 29, TusHoldings, through its China-Luxembourg Innovation Industry Investment Fund (hereinafter referred to as "CLIIF Fund"), jointly with five investors well-known both at home and abroad, including MicroPort Scientific Corporation (hereinafter referred to as "MicroPort"), participated in Round C financing of France Robocath (hereinafter "Robocath"). Robocath's business mainly includes R&D, production and sales of surgical robot products for the treatment of vascular diseases. For this round of financing, the co-investors have reached an agreement with Robocath to make a strategic investment of no more than 40 million euros in the latter.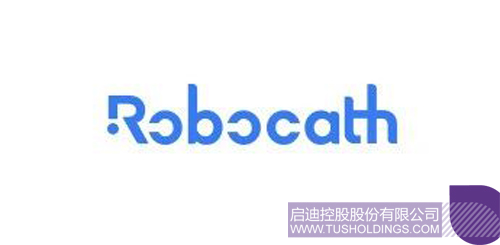 CLIIF Fund, co-sponsored by Tus-S&T Service Group and Yuzi Investment Holding Group in Luxembourg, aims to invest in European technological innovation and growth companies. Dr. WANG Dexiang, a managing partner of CLIIF Fund, said that the shareholding in Robocath once again demonstrated TusHoldings' investment philosophy of technological innovation orientation, integration of domestic and foreign resources and market synergy development. The addition of Robocath will play an important role in further enriching and improving TusHoldings' layout of healthcare industry. As a leading high-end medical device group in China, MicroPort will also provide key assistance for the entry and commercial promotion of Robocath products in China. We also look forward to more cooperation with MicroPort in the future. Meanwhile, TusHoldings hopes to give full play to its industrial and technological advantages in the digital and artificial intelligence fields, carry out strategic cooperation with Robocath and MicroPort, vigorously promote "5G+ robot" remote surgery, improve the level of primary medical institutions, promote the homogenization of medical resources, and assist in the success of the new medical system reform.
Dr. HE Chao, General Manager of MicroPort (Shanghai) Medbot Co., Ltd., said, "We believe that the medical robot platform will inevitably lead the emergence of next-generation medical technologies, such as telemedicine and artificial intelligence, and ultimately promote the innovation and development of treatment methods. We will work together to introduce this revolutionary and innovative vascular intervention robot technology into the Chinese market."
Robocath was established in 2009. Its main business includes R&D, production and sales of surgical robot products for vascular diseases. Its first robotic system, i.e. R-One™, is designed to assist interventional cardiologists in stent implantation (angioplasty) by providing sophisticated technologies that assist existing surgical operations. The R-One™ architecture is open and compatible with mainstream interventional devices and catheterization rooms currently on the market. In a previous prospective, randomized and controlled preclinical trial, R-One™ achieved a 100% technical success rate without occurrence of MACE, fully proving its safety and effectiveness. As the first robot system to obtain the CE mark in the field of interventional cardiology in Europe, R-One™ passed the CE certification in February 2019. It has been launched on the European and African markets. Dr. Phillippe Bencteux, Founder and Chairman of Robocath, said, "This strategic investment is an important development milestone for Robocath. It enables us to obtain sufficient funds to initiate the further development and commercialization of R-One™, and helps us to take the first step to enter the Chinese market. We look forward to introducing the vascular intervention robot platform technology into the Chinese market as soon as possible."
Biomedicine, high-end equipment and precision medicine are the key areas of TusHoldings' strategic emerging industry investment. Up to now, it has directly and indirectly invested in more than 20 related technology companies in China and abroad, with a total investment of more than 300 million euros. The shareholding in Robocath, which infuses new vitality into TusHoldings' global innovation network, is another beneficial practice in international innovation cooperation in the technology industry.