Tsinghua University, Imperial College London and TusHoldings are promoting collaboration in vaccine manufacturing, planning to build an innovation hubPrint
Post Time:2020-06-12来源:TusHoldings
Themed "COVID-19 Fightback and the Future 'New Normal'", a joint symposium organized by Tsinghua University and Imperial College London was held online on June 10, with experts calling for further efforts to strengthen international exchanges on epidemic prevention and control and deepen cooperation in education and scientific research among universities, showing the world-class universities' mission and respon sibility of joining hands to fight against the epidemic that has plagued the whole world.

General Secretary Xi Jinping stressed that science and technology are the most powerful weapon in humanity's battle against diseases. Chen Xu, Secretray of the CPC Committee of Tsinghua University and Chair of the Tsinghua University Council, gave a speech, highlighting universities' pivotal role in fighting against the epidemic and meeting the global challenge it has brought about. She called on universities around the world to have a common commitment to enhancing educational resilience as well as the ability to cope with global health emergencies.

Both Tsinghua University and Imperial College London reported on this event. The latter pointed out: "Imperial and Tsinghua with the support of TusHoldings, are currently in discussions about further deepening our collaboration in vaccine manufacturing and to set up a Vaccine Manufacturing Innovation Hub."

As a leading technology service enterprise in China, TusHoldings will bring into play its advantages in hi-tech industry cluster, vertical incubation system, and global innovation network to provide strong support for the collaboration between Imperial College and Tsinghua University. The three parties will jointly promote the industrial application of vaccine results. Guo Jia, President of Tus-Technology Innovation Group, and Sui Jianfeng, Assistant President of TusHoldings and Deputy General Manager of TusStar, took part in the symposium. They will also follow up the collaboration.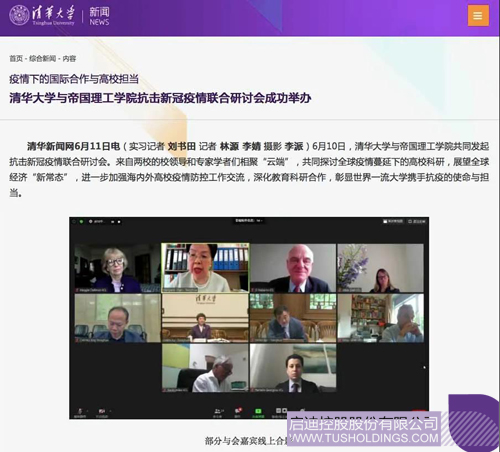 For more details, please visit Tsinghua University's news website: https://news.tsinghua.edu.cn.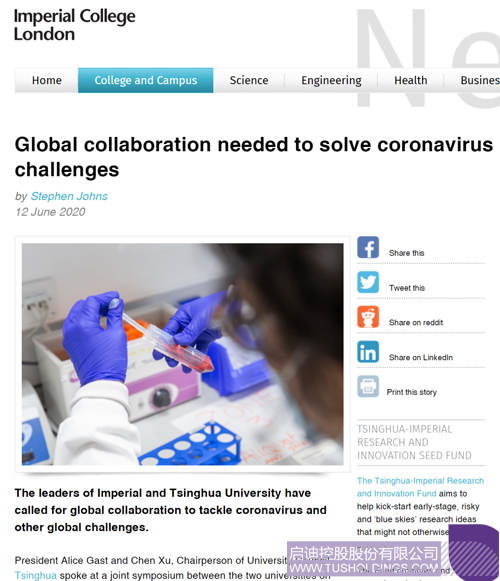 For more details, please visit Imperial College's official website: https://www.imperial.ac.uk.


Relevant reading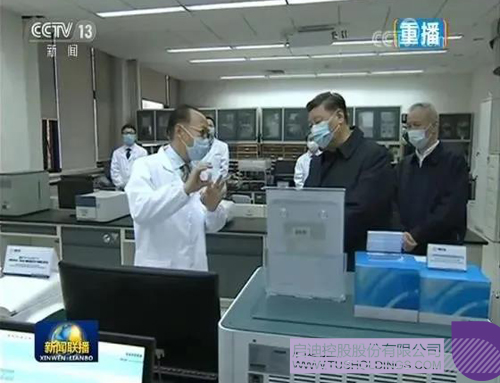 In March this year, Xi Jinping inspects the research work of tackling key issues in COVID-19 infection prevention and control at the School of Medicine, Tsinghua University.

At the joint symposium on COVID-19 fightback organized by Tsinghua University and Imperial College London, Zhang Linqi, professor of the School of Medicine, Tsinghua University, and Cheng Jing, member of the Chinese Academy of Engineering and chair professor of the School of Medicine, Tsinghua University gave a report and presentation on relevant work respectively. It is worth mentioning that TusStar and Tus-Yulin, two subsidiaries of TusHoldings, have made investment in the research projects of Professor Zhang Linqi and Academician Cheng Jing in the vaccine field respectively, actively promoting the integration of enterprises, universities and research institutes.