An Agreement Inked between TusHoldings and BTMU China to Spur China-Japan Science and Technology CooperationPrint
Post Time:2020-09-09来源:TusHoldings
On September 8th cooperation between TusHoldings and Bank of Tokyo-Mitsubishi UFJ (China) Ltd (BTMU China) made further headway. President Wang Jiwu of TusHoldings and Vice President Masamichi Obara of BTMU China, on September 8th, witnessed the signing held at Tsinghua Science Park for the strategic cooperation. On their behalf, executive vice president Cai Xiaowei of TusHoldings and President Yamato Kenichi of BTMU China signed the MOU.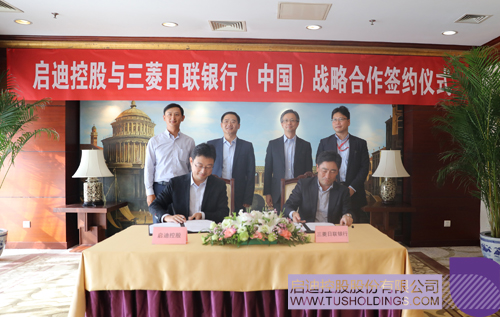 The two sides will, under the agreement, strengthen information exchange and connection to prospective investors, and render essential consultancy and services in support of each other in conducting local business and helping pinpoint partners. Both parties will also boost cooperation in capital as well as technology, production, and sales. BTMU China will assist TusHoldings in establishing accelerators and innovation bases abroad and be in active provision of services for overseas projects, working side by side for cooperation in financing and funds, among other financial services.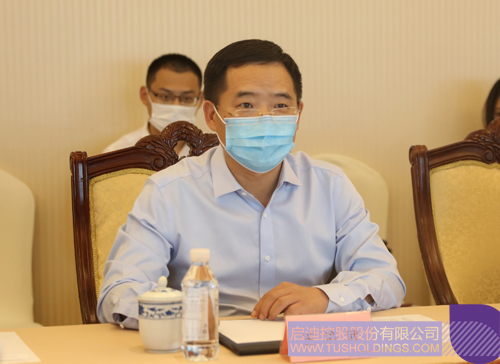 President Wang Jiwu extended, at the signing ceremony, a welcome to the BTMU China delegation with President Yamato Kenichi as its head. "We put a premium on cooperation with the BTMU, a world-renowned financial institution, and expect the collaboration to bear fruit", said he. Also, Mr. Wang held that partnership between China's largest technology services company and Japan's largest financial services company typifies an "exemplary". TusHoldings expressed willingness of elevating cooperation with more Japanese companies, science and technology in particular.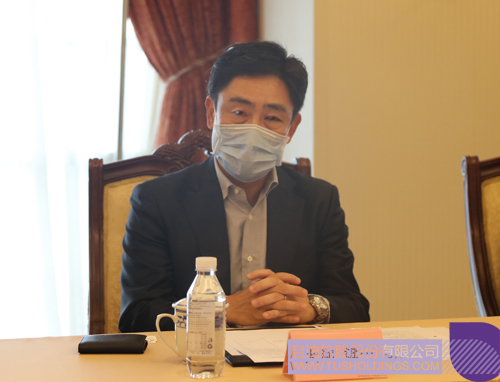 President Yamato Kenichi introduced that BTMU China, a foreign bank in China wholly owned by Bank of Tokyo-Mitsubishi UFJ, Ltd. picks the crown as Japan's financial institution with the largest number of outlets in China. He reckoned that we have seen, in recent years, many Chinese businesses with cutting-edge technology and innovative concepts made notable progress in such fiefs as artificial intelligence (AI), Internet of Things (IoT), and robotics, while a growing number of Japanese companies intends to engage in technical cooperation and strategic investment with Chinese counterparts. Against this backdrop, BTMU China is more than willing to work with TusHoldings to turn into a bond and creat more opportunities for cooperation and mutual development. A track record that TusHoldings has proven in the sectors including investment in science and technology parks and technology incubators will fortify the partnership and the bond. Mr. Yang Ming, TusHoldings Senior VP, briefed on TusHoldings' cooperation with Japanese companies.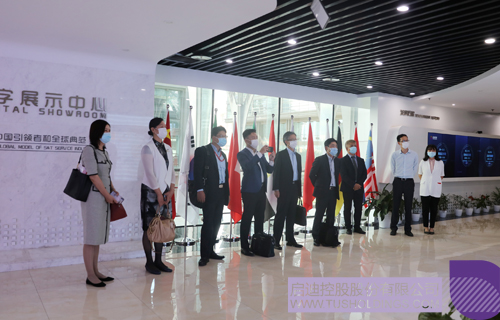 Before the signing, President Yamato Kenichi and his delegation toured the TusHoldings' Digital Showroom along with by Mr. Shen Quanhong, TusHoldings Senior VP and TusStar CEO. Head of Consulting and Research Department Daisuke Koizumi, Head of China Research Office Mr. Shi Hong, Manager Mr. Inayama Yukinori, and Senior Manager Mr. Shen Fuyun of BTMU China; Ms. Shang Wei, Tusholdings Manager of International Cooperation and TusStar GM in Japan as well as leaders of TusVision, TusClean Energy, TusTuwei were present at the activities.

For your reference
Bank of Tokyo-Mitsubishi (BTMU), established in 1919, is Japan's largest commercial bank, and is a subordinate of Mitsubishi UFJ Financial Group, Inc. (MUFG), Japan's largest conglomerate in this regard. Over the past century or so, MUFG has a strong customer base of over 40 million individual accounts and 500,000 corporate customers in Japan, and more than 1,200 overseas branches, covering most of the world such as North and South America, Asia, Europe, and Africa.


BTMU China, founded in July 2007, is a wholly foreign-owned bank in China under the auspices of Bank of Tokyo-Mitsubishi UFJ, Ltd. The scope of business covers commercial banking services such as deposits, loans, foreign exchange, import and export, trade financing, securities, financial derivatives, and credit check. As the financial institution with the largest number of outlets among the Japanese banks, BTMU China has opened 14 branches, with 2,300 or more employees. The bank holds the first slot in terms of assets among Japanese banks and a leading position among foreign banks.