Ren Jiuyu, the General Manager of Qiaobo Ice & Snow World, Took the Olympic TorchPrint
Post Time:2008-07-14来源: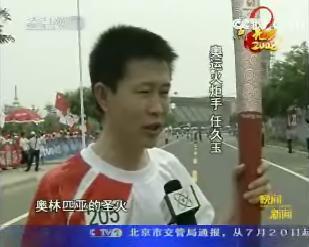 The Beijing Olympic Torch relay passed through Chifeng City, Inner Mongolia Autonomous Region on July 10. From there, Ren Jiuyu, the General Manager of Qiaobo Ice & Snow World, took the Olympic Torch. The "Evening News" section of China Central Television News Channel (CCTV4) reported the torch relay. In an interview with CCTV, General Manager Ren said: "I hope the torch from Olympia in my hand could bring good fortune and good health to all Chinese and the entire world."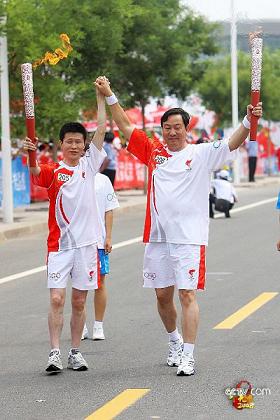 Qiaobo Ice & Snow World Sports Development Co., Ltd. is advocated by Ms. Ye Qiaobo, the former world champion, and invested by TusPark Co., Ltd. It is an integrated sports venue with skiing, skating, travel, meetings, restaurants, resorts, entertainment, etc. It is also China's first sports leisure theme park to offer indoor skiing, expended training and skating sports lessons, as well as opportunity to relax and hold meetings. Carrying forward the Olympic spirit, encouraging national fitness, and building a harmonious society are consistent development philosophy of TusPark and Qiaobo Ice & Snow World. The selection of the general manager Ren Jiuyu as a torch bearer is a full expression of this idea.
The Olympic Torch relay passed 10 landscapes in Chifeng City, including of Long Corridor in the south of Triple Desert, Xing"an Nanlu Botanical Garden, Mongolia lore sculpture garden, etc. 208 torch bearers took part in the transmission, including Gaowa Siqin.
[Chief Executive Office]